H&M's new ad campaign entitled "Close the Loop" is about recycling but proves to be inspiringly all-inclusive. Their ad is meant to push their call to recycle your clothes in stores in order to create a global fashion movement for a better planet ("together we can close the loop"), but watching the video you wouldn't guess conserving water was their aim.
Featuring images like a sixty-year-old playfully laughing in bed in a glamorous short skirt, a dapper sikh man in a colorful suit, a plus size woman in bold look-at-me colors, and a Muslim woman in a hijab looking chic leaning against a door jamb, it challenges the viewer to put aside his or her idea of rules and what certain people are able to wear. It's not up to us to put people into boxes, it seems to say. We all can decide for ourselves what makes us happy and represents us best.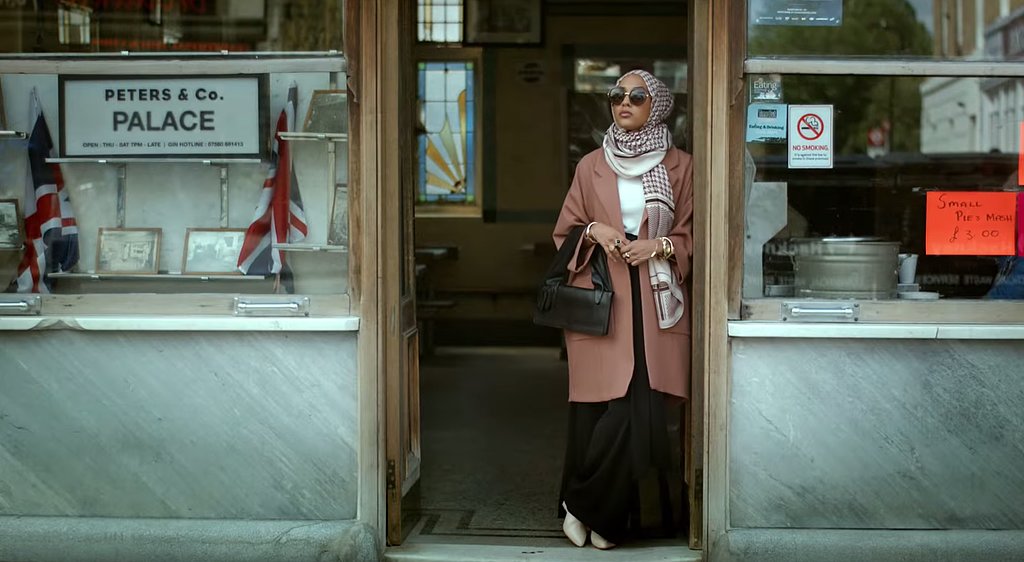 Then when you take account the words that match the images, the message becomes even more powerful. For example, "dress like a girl" overlaps with a Harajuku girl and, immediately after, "dress like a man" airs over a sure-strided woman in a boyish suit and a short crop of hair. "Cover up" scores over a pair of urbanites in leather jackets, hair on fleek, and surgical masks on, and "show it all" zooms to a girl throwing you a wink flirtily, while unapologetic about her armpit hair. And that's just to name a few.
While representing a large group of people and highlighting stereotypically cringed-upon looks, H&M's new "Close the Loop" campaign challenges the viewer to put aside rules and judgments and, instead, take style for what it is: Fun and something personal.
And the message at the end: "There are no rules in fashion. But One. Recycle your clothes." It seems H&M is trying to make this world a better place in more ways than one.
Join our global fashion movement for a better planet. Recycle your clothes in our stores and we'll give them new life.
https://www.youtube.com/watch?t=57&v=s4xnyr2mCuI
_